It is always a good time to eat ice cream. When you're happy, go grab some ice cream. When you're sad, ice cream is one of the best comfort foods. Check out which flavor matches your zodiac sign and see if it matches your favorite!
Aquarius (January 20 – February 18)
Sorbet! You don't feel pressured to follow the crowd and are perfectly content with your non-dairy choice. As an Aquarius, you have an appreciate for the simple sweetness of a fruity sorbet.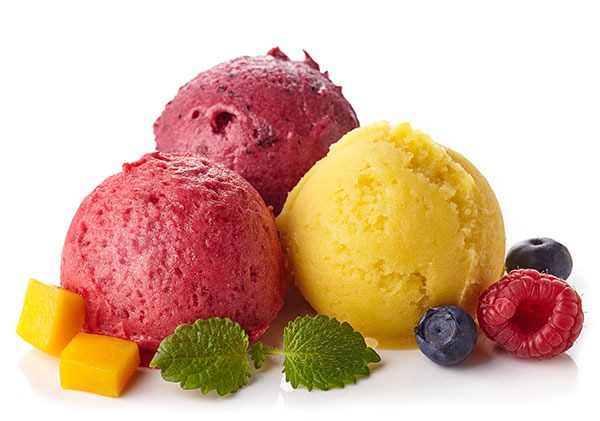 Pisces (February 19 – March 20)
Bubble Gum! While other may question your taste, they're the ones who are missing out. You're getting a 2-for-1 with candy in your ice cream and the flavor may be one of the best combinations ever.
Aries (March 21 – April 19)
Rocky Road! You are adventurous and love how this flavor reminds you of the great outdoors. It's the perfect combination of salty and sweet and allows you to eat marshmallows during any time of the year.
Taurus (April 20 – May 20)
Cookie Dough! You know one of the best parts of making cookies is eating the batter and cookie dough ice cream is a close second. The chewy texture of the cookie dough is wonderful with ice cream.
Gemini (May 21 – June 20)
Cookies and Cream! Oreos are arguably the best cookie and only make ice cream better. The texture is unlike anything else and only gets better the more you eat it.
Cancer (June 21 – July 22)
Mint Chocolate Chip Ice Cream. After eating dinner, you know the best ice cream is mint chocolate chip. The coolness of the peppermint mixed with the crunchy chocolate chips is the best after meal dessert.
Leo (July 23 – August 22)
Caramel Sea Salt. This is the most refined version of the perfect salty and sweet combination. You don't need any other toppings or mix-ins when you're eating caramel sea salt. It has everything that you need.
Virgo (August 23 – September 22)
Vanilla! While others may think you're missing out on a world of flavors, you know that vanilla is a tried and true flavor that will not disappoint.
Libra (September 23 – October 22)
Pistachio! You appreciate the humble nut ice cream and love when someone goes above and beyond to make sure it's a light green. The nuttiness balances the sweetness better than any other mix in.

Scorpio (October 23 – November 21)
Chocolate! This is a classic that puts other frilly ice cream flavors to shame. You know the best way to enjoy ice cream is when it's mixed with chocolate.
Sagittarius (November 22 – December 21)
Strawberry! The best way to enjoy ice cream is with fruit mixed in and strawberry is hands down the best fruit. The sweetness and chunkiness of the strawberries are something that keep you going back for more.
Capricorn (December 22 – January 19)
Coffee! The bitterness of coffee mixed with the creaminess of ice cream is something that cannot be overlooked. You excel at finding the best local spots for this sweet treat.