No more random picks for your mocktail! Let's guide you to a unique cocktail crafted for your zodiac sign. Picking a mocktail to order or create should be a relaxing task instead of a daunting one. With a menu full of options, ideas of what drink is best may be overwhelming at times. If you need an idea on what to drink next…look no further! Your personality traits could be the key to unlocking your favorite new drink.
A Fiery Mocktail
2 cups strawberry kiwi juice
1 cup chopped kiwi
1 cup chopped strawberries
½ tbsp lemon juice
1 tbsp honey
½ a jalapeno (finely chopped)
Drizzle chamoy on top (optional)
Treat this cocktail like you would a smoothie! Combine all of your ingredients together and blend till smooth and serve it up then and there. This spicy drink will match your fiery personality all while providing a refreshing taste.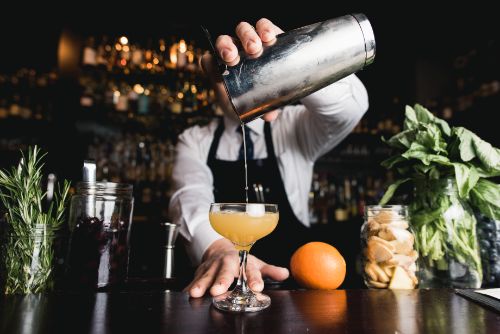 Earthbound Cucumber Citrus Spitzer
½ cucumber diced and muddled
½ tbsp lime juice
¼ cup mint leaves (roughly chopped)
1 cup ginger beer (brand of your preference)
Lime juice (for the rim of glass)
Sugar for rim
An earthy and soothing mocktail that is as classy as an earth sign. This mocktail will be perfect on a day where you want to unwind. First, prepare your glass by dipping the rim into lime juice and then right into your sugar. Now, you have a sweet and citrusy sugar rim! Simply dump your ingredients into your glass of choice and kickback for a day of relaxation.
Blueberry Ginger Split Decision Fizz
1 cup blueberry juice
1 cup ginger ale
½ tbsp orange zest
1 tbsp agave syrup
While this drink may be simple, it is as complex as the water sign. With a mixture of a sweet fruity taste and zestiness from the orange zest and ginger ale you'd never have to choose. You can get the best of both worlds!