Gift giving can be a challenge no matter which zodiac sign you're shopping for. Make the process easier by taking a peek at this gift guide.
Aries
In order to find the perfect gift for an Aries, figure out their current favorites and get them something along those lines. For example, if they like to wear lipstick, find them a new, vibrant shade. You could also consider splurging on a designer lipstick to add to their collection.
Taurus 
An article written by Sidney Burds for more.com states, "Hardworking and driven, the Taurus is also the sign of sensuality so pick a gift that appeals to their senses, as well as their work ethic. Try a gorgeous leather backpack for organizing their work and play items, or a new vinyl record for when they need to unwind."
Gemini
Gemini's are known to be a little unpredictable. Play it safe by getting them a classic gift. Consider a book by their favorite author or nice notebook so they can focus their energy on doodling or writing.
Cancer
Cancer's are known to be more sentimental and introverted. Give them something personal like a reminder of a trip you've taken together, an inside joke or funny memory.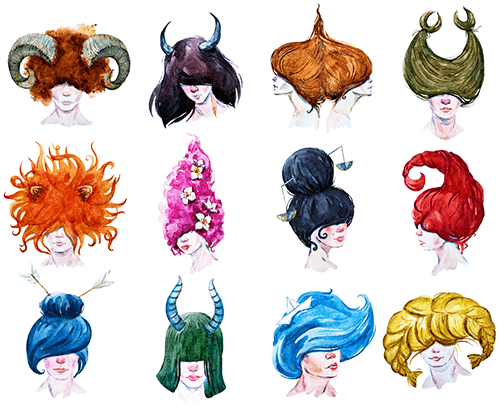 Leo
Leo's are a fun loving sign who loves to be around other people. Gift them something they can enjoy with their friends while also documenting their adventures. A Polaroid camera is a great gift idea.
Virgo
Virgo's like functionality over flashy items. Choose something that can enhance their lives. For example, if they like to zone out while listening to music, try investing in a quality pair of headphones.
Libra
The above mentioned article goes on to say, "An early-adopter with a keen eye, Libras are far ahead of the trends before anyone else sees them coming. Try giving them makeup from the latest beauty drop, or a trendy hair accessory that they'll want to wear immediately."
Scorpio
Scorpio's often have interesting or non-conventional interests. If you're looking for the perfect gift for that special Scorpio in your life, consider something out of the ordinary. For example, a deck of tarot cards might peak their interest.
Sagittarius
This zodiac sign is known for being adventurous and out-doorsy. In fact, they've likely already started planning their next trip. Get them something to inspire their travels or make them easier.
Capricorn
Capricorn's love high-quality and big brand names. They love to show off their hard work. For the Capricorn in your life, splurge on something 'fancy'.
Aquarius
Aquarius' have a variety of interests. It's hard to label them into just one category. Base your gift off one of their interests. If you can't figure anything there, try something that's eco-friendly or has an interesting story or use behind it.
Pisces
Pisces are an emotional and artistic bunch. If you want to nail the perfect gift for them, consider something in their preferred art medium. You could also go the sentimental route!