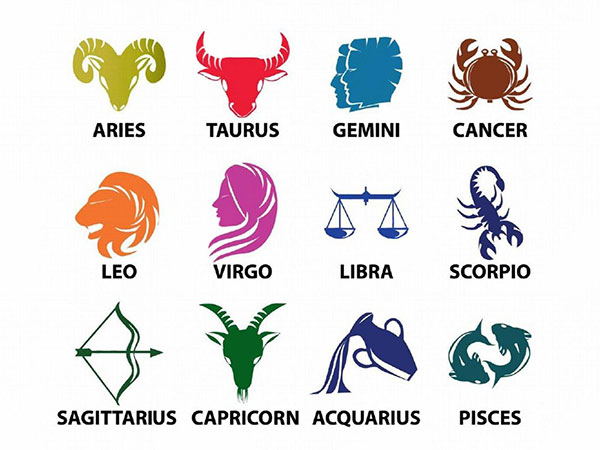 Zodiac signs are known for their unique characteristics. If you tell a fellow enthusiast your sign, they will immediately begin to deduce things about your personality. What is your sign's prominent trait? The Zodiac Awards will help you figure it out.
Aquarius
The award for 'forward thinker' goes to Aquarius. This sign focuses on the greater good and bettering their communities. They prefer ideas over emotions. Aquarius are known to have engaging personalities and they're quick to lend a helping hand.
Pisces
Pisces is the winner of the 'most compassionate' award. They are known to possess an abundance of creativity and imagination with one foot in a fantasy land. Pisces know how to combat cold hard reality with the warmth of their understanding.
Aries
The award for 'most bold' goes to Aries. This zodiac sign is known for their fearlessness. They're leaders who are both courageous and competitive.
Taurus
Taurus is the winner of the 'finer things' award. Their love for food, art, nature and beauty is unmatched. They work hard and have no problem rewarding themselves for excellent work.
Gemini
The 'versatility' award goes to Gemini. This sign is consistently juggling the intellectual aspect of themselves with their inclination towards being a scatterbrain. Gemini's also have a love for learning and a thirst for knowledge.
Cancer
The award for 'most nurturing' goes to Cancer. This zodiac sign is fiercely loyal and protective of the people they love. They prioritize comfort and security. Known for being emotional and intuitive, Cancers feel best when they make others feel comfortable and at home.
Leo
The 'life of the party' award goes to Leo. This zodiac is known for their warm, charming, personality. Leo's are also extremely loyal! An expressive and generous bunch of people, they make really good friends.
Virgo
Virgos take home the 'most detail-oriented' award. They use their skills to quickly identify and fix problems. Virgos are known for being able to take in a large amount of information and identify the most relevant and useful points. You can trust Virgos to get the job done with efficiency and precision.
Libra
The award for 'most caring' goes to Libras. They're known for consulting both their head and heart with expert precision. Libras also have a strong sense of right and wrong.
Scorpio
Scorpio is the winner of the 'most passionate' award. It's the lifelong goal of this sign to continuously work towards becoming the best version of themselves. Through lots of questions and deep conversations, Scorpios seek to explore what lies beneath the surface.
Sagittarius
Sagittarius takes the 'most outgoing' award. They're known for constantly seeking out the latest and greatest thing. Sagittarius loves to seek out new opportunities for growth and enlightenment. They're also known for their friendly attitude and interesting conversation.
Capricorn
The award for 'most determined' belongs to Capricorn. They are known as excellent providers and protectors. Their powerful determination means nothing will stop them from meeting their goals.